I cannot believe it! My family and I have owned our dog, Trixie, for eight years and I have only just painted a picture of her several months ago! It was an experimental pen sketch at first. However, the more I scribbled her cartoonish, scraggly looking coat the more I thought it looked pretty good for my first official try (I have attempted to sketch or paint her in the past but it has only resulted in a major flop). I decided to do a wash of water color paint over the pen and ink sketch. Though still imperfect, I believe that for my very first attempt, it came out beautifully! The style is slightly out of my norm... I love it! I really like the dripping paint, too. Here is the result... enjoy!
P.S. Is not Trixie the most adorable dog you've ever seen?!?
​
Powered by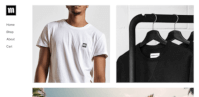 Create your own unique website with customizable templates.