Ever since I signed up on eBird I have been completely absorbed in my new hobby. As I keep my eyes open, I see birds I never noticed before and have been able to identify even more by sound.

eBird is described on their website as, "Global tools for birders, critical data for science." Exploring this website and submitting my own observations has made me see that eBird is strictly what they say they are. There are no advertisements or ulterior motives; It is purely "for the birds".

Another thing I like about this site is that there is hardly any information needed to sign up. You can even be an anonymous birder (No name or information shown online). Really the only information you have to give when signing up is your email.

​

Cornell Lab of Ornithology and National Audubon Society began the website in 2002. Already

thousands of people submit checklists each day. That's just in

one

day! With so many people birding world wide much information for science will be gathered.


This website is easy to use, but if you have any questions there is a help page. There is also a home page where current news about birds and contests are posted regularly. You can even sign up for alerts of rare bird sightings in your area. You can make birding as simple or as complex as you'd like.

An account is actually not even needed to browse eBird. You can explore it right now. And if you are interested in birding, or want to give it a try, I highly suggest eBird as the place to record your observations. In doing this you will be helping track bird migration patterns, rare bird sightings, and allow people to learn more about the birds you saw by commenting and/or posting a picture with your findings.

In searching "barn owl" I was able to find the nearest places they are sighted. This can be done with any bird. And if you click on the bar charts you can see how common a bird is in your area and what times of year you are most likely to see it.

Even if you don't think bird watching is your thing, check out the website, you may be surprised!

Here is the link:

http://ebird.org/content/ebird/

When birding it is always a good idea to take a camera and/or binoculars and a note book.

These are some photos I've taken since starting eBird:

​
Powered by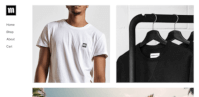 Create your own unique website with customizable templates.